Eco ceramic magic washing ball Laundry Ball manufacturer
Eco ceramic magic washing ball Laundry Ball manufacturer
| | |
| --- | --- |
| Packaging: | 1pc/giftbox, 50pcs/carton |
| Brand: | NANXIANG |
| Place of Origin: | Jiangxi, China (Mainland) |
Product Description
Eco ceramic magic washing ball Laundry Ball manufacturer
Eco ceramic magic washing ball Laundry Ball manufacturer
1. soft material 
2 CE ROHS MSDS 
3. 3 years Guarantee.1500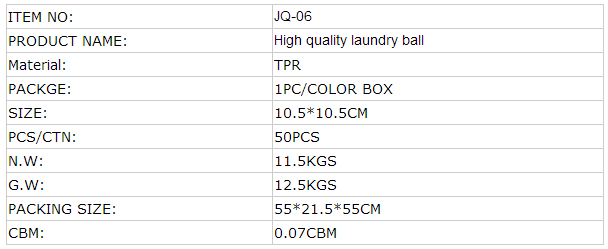 100% Natural Components
Antibiotic
Chlorine Neutralize
Environmentally Friendly 
FEATURES Eco ceramic laundry ball eco ceramic laundry ball
1. Washing ball from CHINA HOLLY is a scientifically designed device with 4 types of natural ceramic and 3000 Gauss permanent magnets which enable washing without the use of any detergents.
2. Washing ball from CHINA HOLLY is an optimum washing solution that replaces common synthetic detergents.
3. Washing ball from CHINA HOLLY provides excellent performance in cleaning bleaching and sterilizing. It has been approved and certified by National authorization institute.
4. Compared with existing laundry methods. HOLLY WASHING BALL saves detergent. Water. Electricity. Time. Enhances health and benefits the environments.
5. HOLLY WASHING BALL is a foamless laundry alternative that neutralized chlorine in top water. Protects the skin. Preserves the color and extends the life of the fabrics, as a bonus. It does not leave residue on clothes 
Main Ingredients:
1.Antibacterial Ceramic Ball
2.Infrared Negative ball
3.Alkaline Ceramic Ball
Washing Ball Advantages :

1) Environmental protection 
2) Safety 

3) The washing effect is pretty good 
4. Anti-statics , cut down water pollution , revive vivid cloth's color , keep good smell on washing machine.
5.Suitable for all washing machine .
How to use Eco ceramic laundry ball eco ceramic laundry ball :
1,put the cloths into the machine, then put the laundry balls, no need to add any general washing detergents. 

2, Collapsible, cuff or stubborn stains, pre-processed with stain stick before putting into the machine. 

3, Start to washing after 15 to 30 minutes' dipping, washing it as usual, the washing ability will be better if dipped for 60 minutes. 

4, Use 1 balls when the cloths is below 3kgs, 2 balls when over it. 

5, Keep balls ventilated after used, dry them naturally, repeat the steps above next time. 

6, Clean the laundry balls every month, dry it in the sun.
7, Non-phosphorus, boron and other harmful chemical element, does not damage the human body ,the skin and clothing 
8,Reduce water pollution. 
Notice:
1. The Laundry balls can stay in the machine all the time. But drying the ball before using again can get better effect and prolong its life.
2. Filled with solid multifunctional eco ceramic laundry balls, never used as toys by children.
3. Suggestion: not for industrial use or large-scale washing such as laundry shop, but for antibacterial.
4. Different color or easy-fading clothes are suggested to be washed separately.
WASHING PRINCIPLES
HOLLY Washing Pellets emit powerful far-infrared rays that break water molecules hydrogen-combinations into small clusters. The small clusters get activated and increase the molecular motions, penetration force, and washing power of the water. The ions generated weaken the surface and inter fabric adhesion causing the dirt to come off easily (action usually accomplished by a surfactant in a detergent).

HOLLY Alkali Pellets provide the PH level that ordinary chemical detergents do and help remove oily dirt from clothes.

HOLLY Antibiotic Pellets eliminates the mold, pathogenic organisms in the washing machine and activates the water to increase the cleaning strength

HOLLY Chlorine Neutralizing Pellets eliminate the chloride compound in washing water, loosen the surface tension of the water and increases the cleaning strength of the water.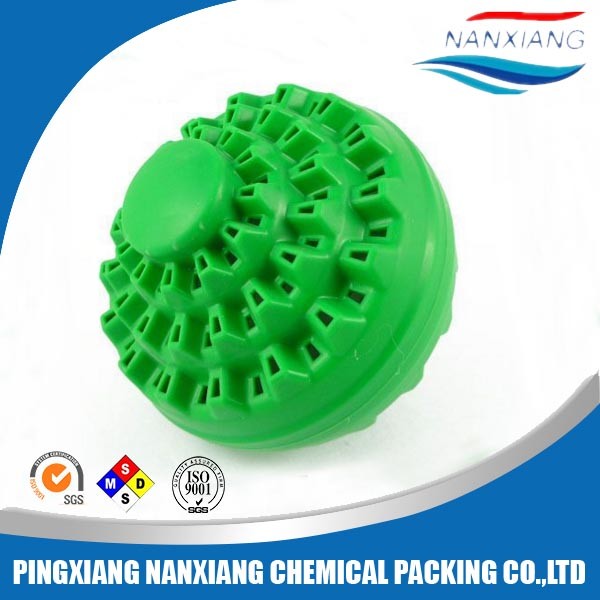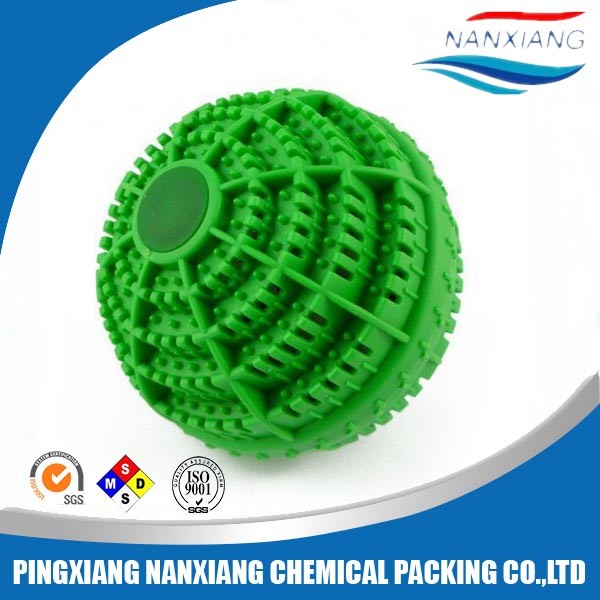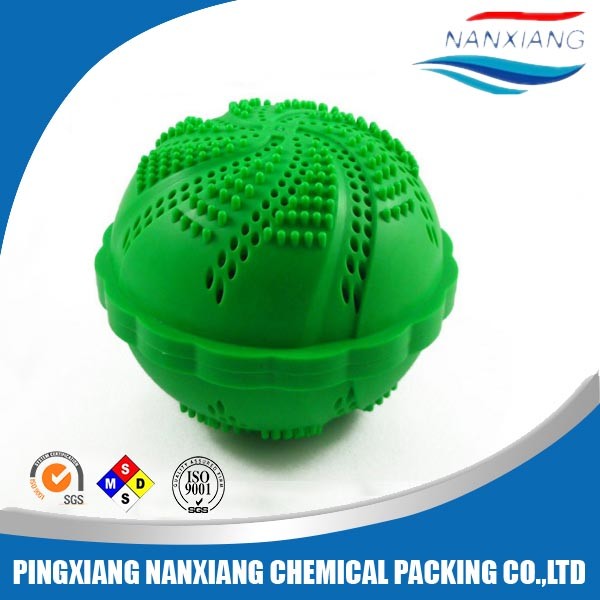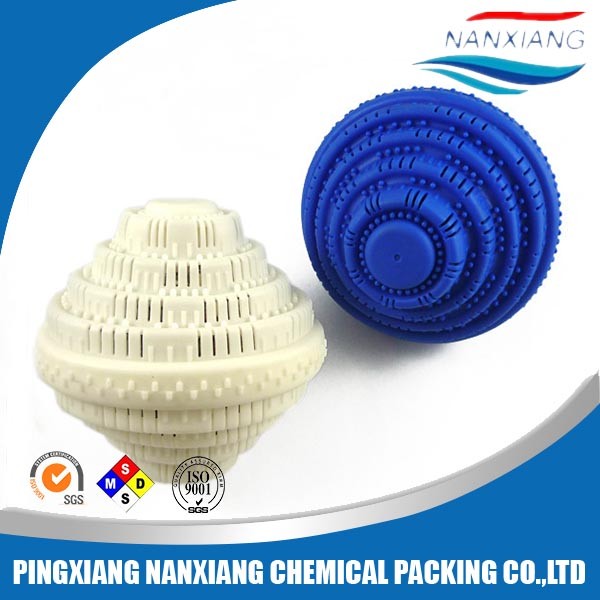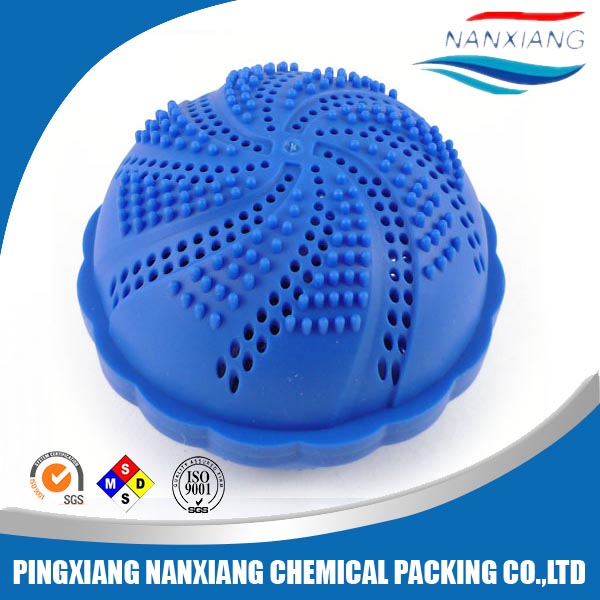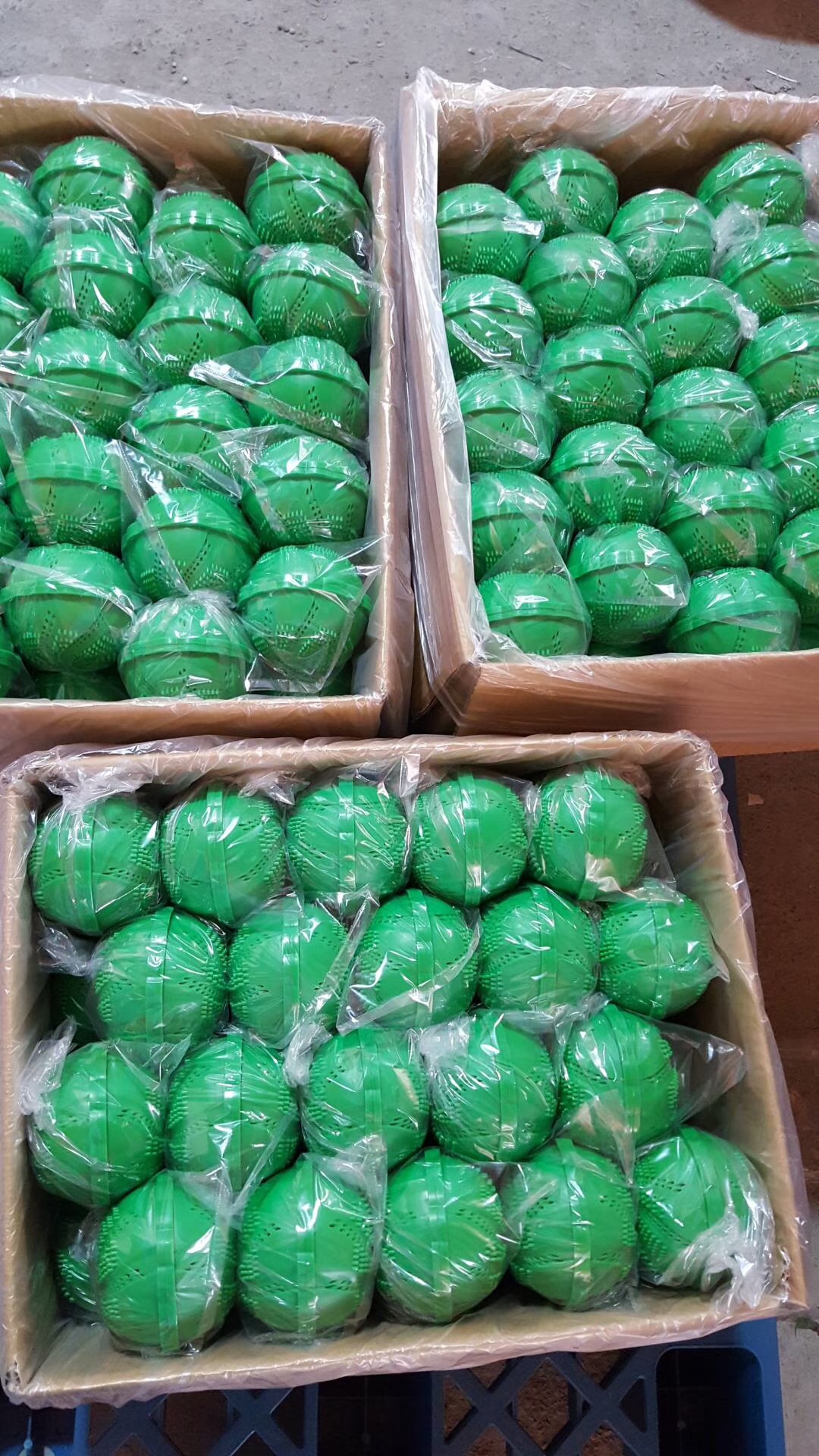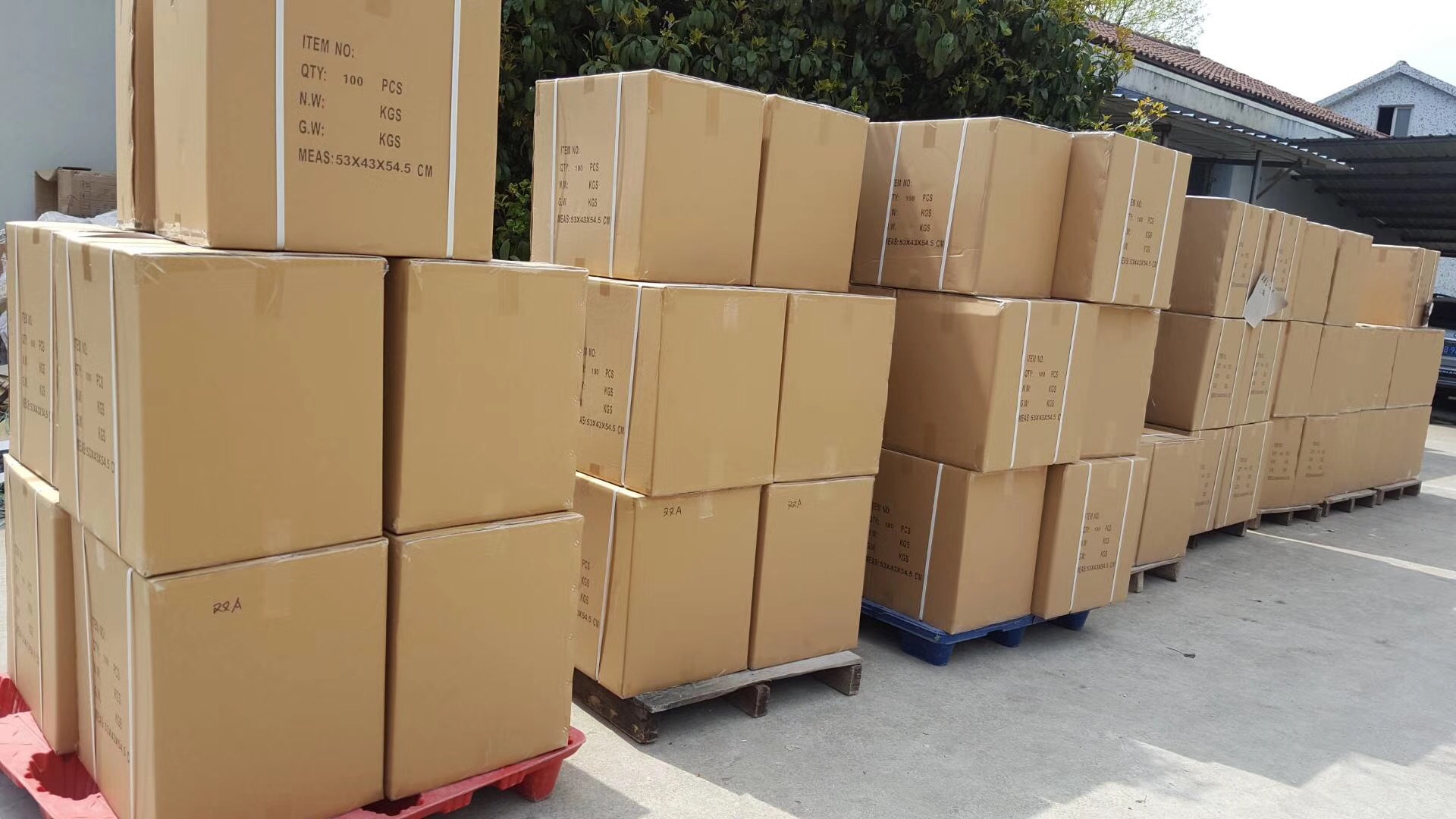 1.Quality: Excellent quality is our first pursuite, we have strict quality contral by our QC team.
2.Capacity: Constantly introducing new equipment to meet clients production requirment and market changing
3.Team: Specilized in Chemical Packing for more than 12 years, professional export team give customer         comprehensive service
4.Efficiency: 24 hours on line service to solve all your questions.(Email, Trademanager, Skype, MSN, WhatsApp, Telphone),  Factory direct sale price will be provided in 24 hours.
5.Customized: size & shape could be made as customer requirments
6.Payment: Flexible and diverse payment ways can be chosen, make you more convenient 
About Us
Pingxiang nanxiang Chemical Packing Co., Ltd is an based mass transfer technology company that develop, manufacture, install and support a with a wide range of mass transfer equipments and ceramic products for modern chemical processing industry, water treatment industry, petrochemical industry, high temperature combustion technology etc. Main product: random and structured chemical packing in ceramic, plastic and metal material.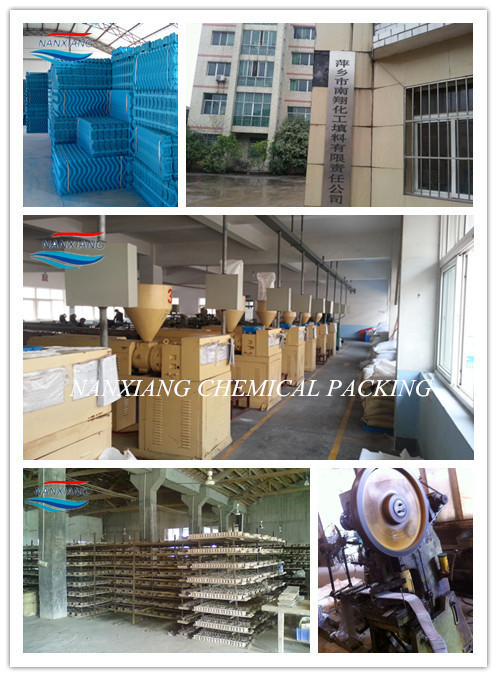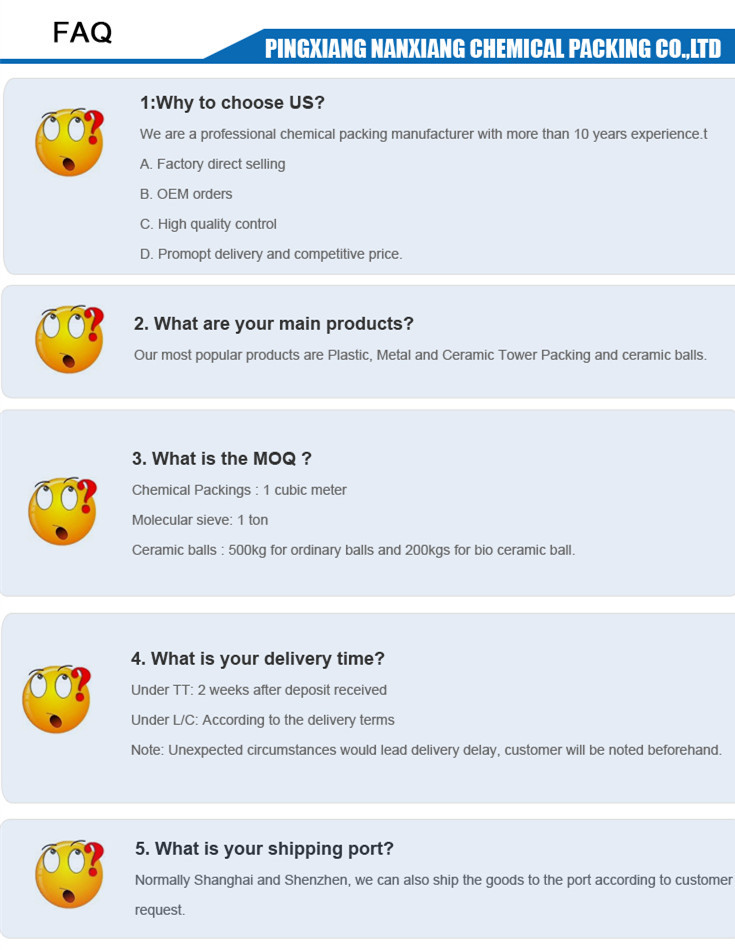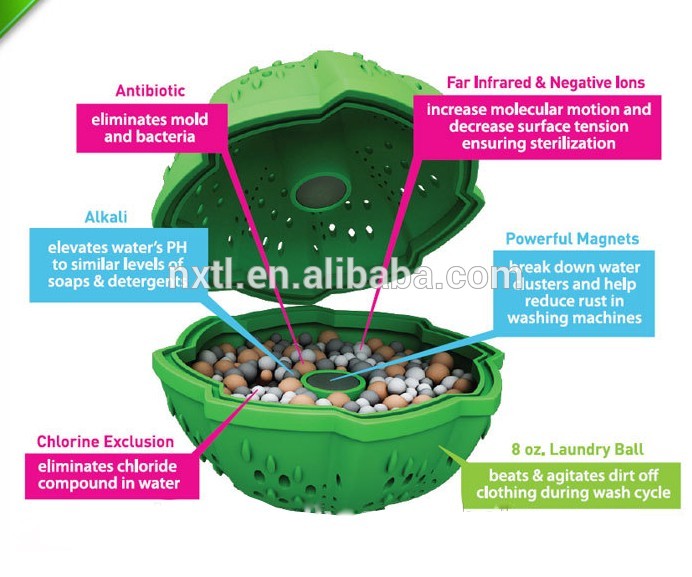 Product Categories : Ceramic Ball > Ceramic bio ball for drinking water